The first DIATOMIC Open Call for consortium application experiments was closed on Friday, June 15. The evaluation process is now in progress, and the results will be announced by the end of July.
Overview
A total of 85 applications were submitted through F6S, accounting for 43% of the number of applications started. Applications came from 22 European countries, with Spain (20), Greece (11), and Portugal (10) leading the number of applications in this call. The geographical distribution of applications submitted is shown below: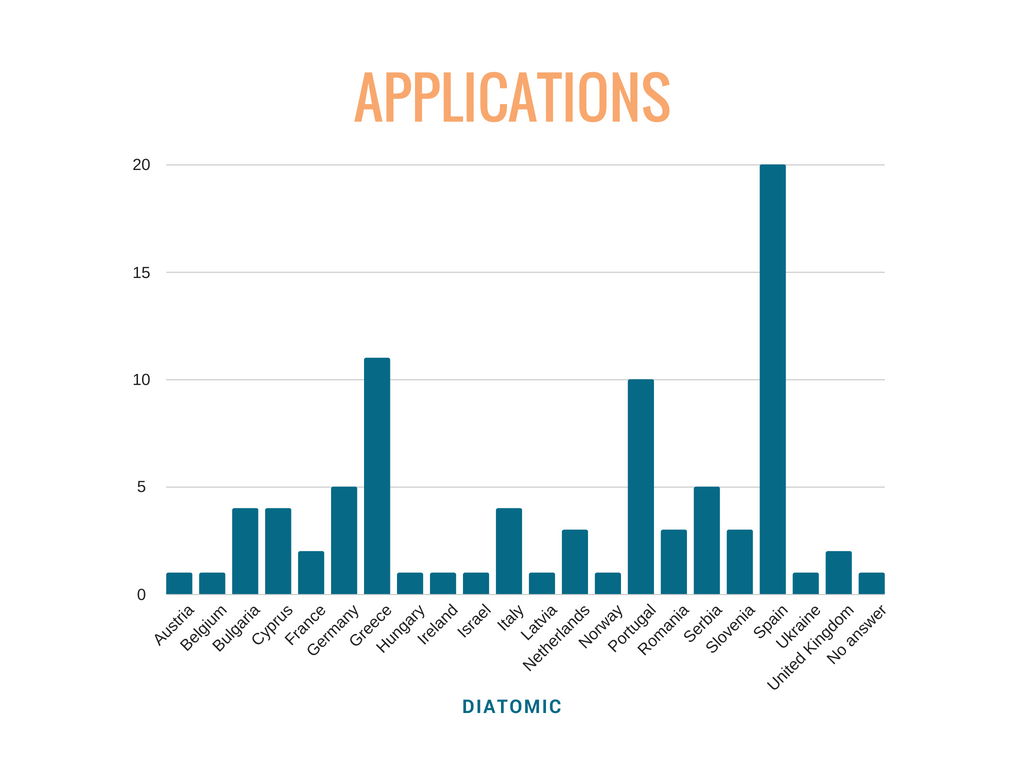 Proposals coming from Health and Agrifood industries were the most dominant, with 41 and 32 applications being submitted respectively. 11 proposals targeted the manufacturing sector.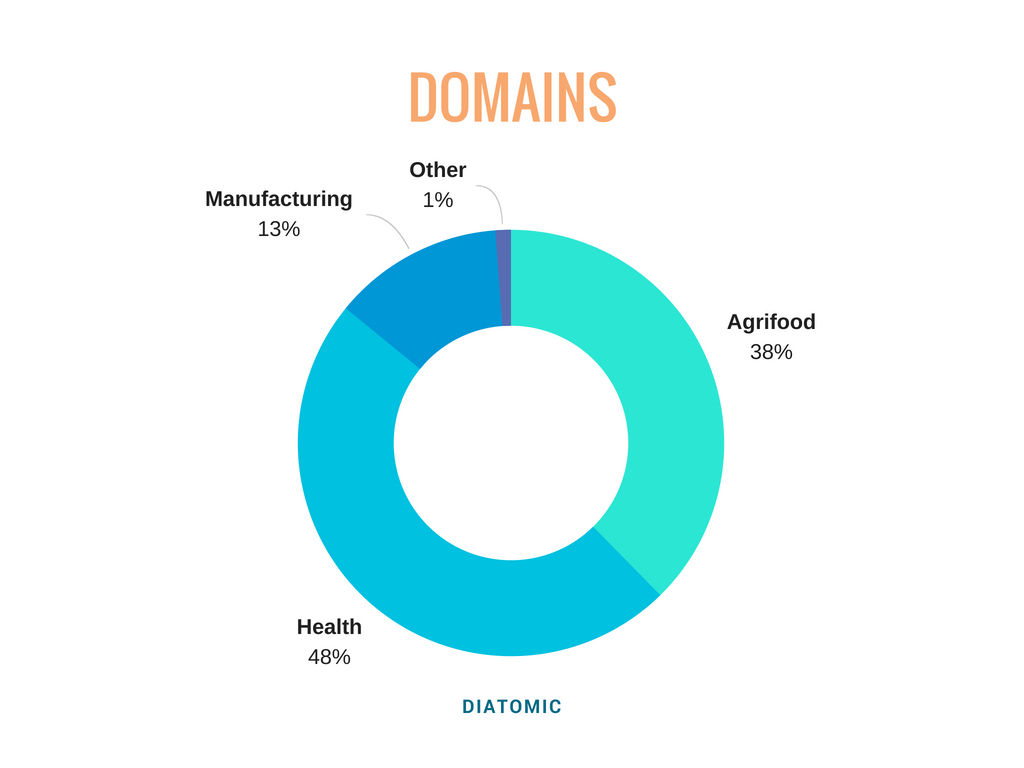 If we look at the consortium composition, most applications came from small consortia of two partners (52). Approximately three-quarters of all applications were submitted within the last 24 hours before the submission deadline. Last submission was made 2 minutes before the call closed.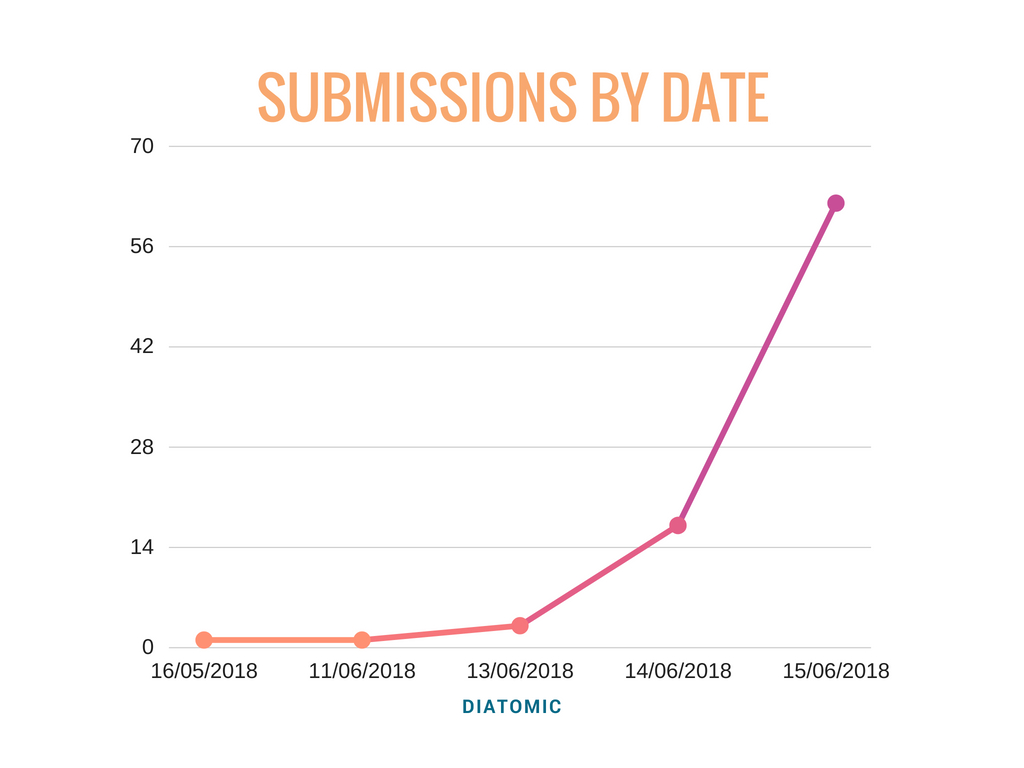 The average funding requested is 167,860 €, with 200,000 € being the maximum and 86,660 €, the minimum.
Proposals that successfully pass the evaluation stage will have the opportunity to become part of DIATOMIC's pan-European of digital innovation hubs that provides access to cutting-edge testbeds, business support as well as investment readiness. They will also have the chance to enter DIATOMIC's acceleration program, lasting between 9 and 15 months. The total budget available for the first call is € 1,500,000.
DIATOMIC matchmaking services
The second open call will run from November – January 2019. Depending on the results of the first call, the indicative budget of this call will be € 1,500,000. If you are applying, yet need help finding the right Competence Center to support you along your application experiment, be sure to ask for matchmaking support from DIATOMIC.
DIATOMIC matchmaking services are available free of charge to all applicants. Fill in the matchmaking application available on f6s.com/diatomic, give us a brief overview of your needs, and we will help you find a complementary Competence Center through our network of Digital Innovation hubs, which already has more than 160 members.
This project has received funding from the European Union's Horizon 2020 research and innovation programme under grant agreement No. 761809.