The idea behind the eHealth testbed is to accelerate the development and application of novel solutions based on advanced microelectronics and smart systems integration that target the most important aspects of active and healthy ageing. The goal is to offer a complete, scalable, and modular solution for intensive development, experimentation, and prototyping, by removing the need for bespoke equipment and associated interfaces.
To facilitate cost-savings and shorten product to market time, the developers of medical devices and eHealth applications are typically pushing for early proof-of-concept prototypes. To support 'proof of principle' and enable developers to hold, feel, and test their products, this experiment will integrate:
The result is a rich and all-inclusive ecosystem that allows for quick "IoT-zation" of products and processes in the fields of health, well-being, and quality of life.
MySignals
MySignals is a complete biometrical IoT platform for medical devices and eHealth applications. The platform can be used to monitor more than 15 biometric parameters, including pulse, breath rate, oxygen in blood, electrocardiogram signals, etc. Additionally, technology and application providers can integrate their own sensors, thus extending the platform's functionalities to support the development of new medical apps.
The measured data is encrypted and continuously uploaded to cloud through WiFi or Bluetooth, allowing for real-time monitoring and visualization analysis. The REST API offers seamless integration with a range of third party web and mobile applications.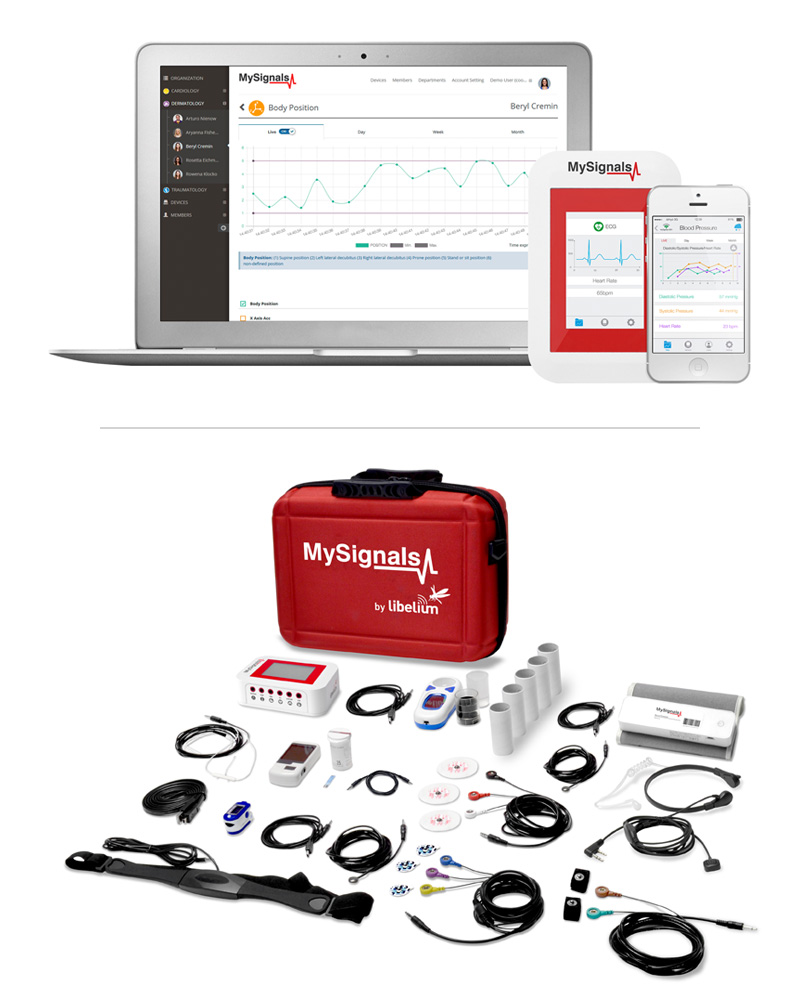 Virtual FortKnox
Virtual FortKnox is a federal cloud-IoT platform offering needs-based services for the manufacturing industry. The platform offers quick, low-risk deployment of agile solutions using highly automated integration features.
eVida
eVida bridges the disconnect between healthcare providers and patients. The online platform provides an infrastructure and tools for creating and delivering health and wellbeing services that changes the traditional clinical environment and supports patient self-health management.
The eVida platform harnesses self-hosted, packaged solutions and mobile applications to create a diversified ecosystem that draws from and enhances self-management of personal health and wellbeing. The platform already offers an electronic personal health record system that seeks to provide reliable remote handling and monitoring capabilities on a range of devices, including those that allow for automatic acquisition of personal biometric data. eVida follows the best practices and built around the common standards for health-related data (e.g. HL7) and device communication (e.g. IEEE11073).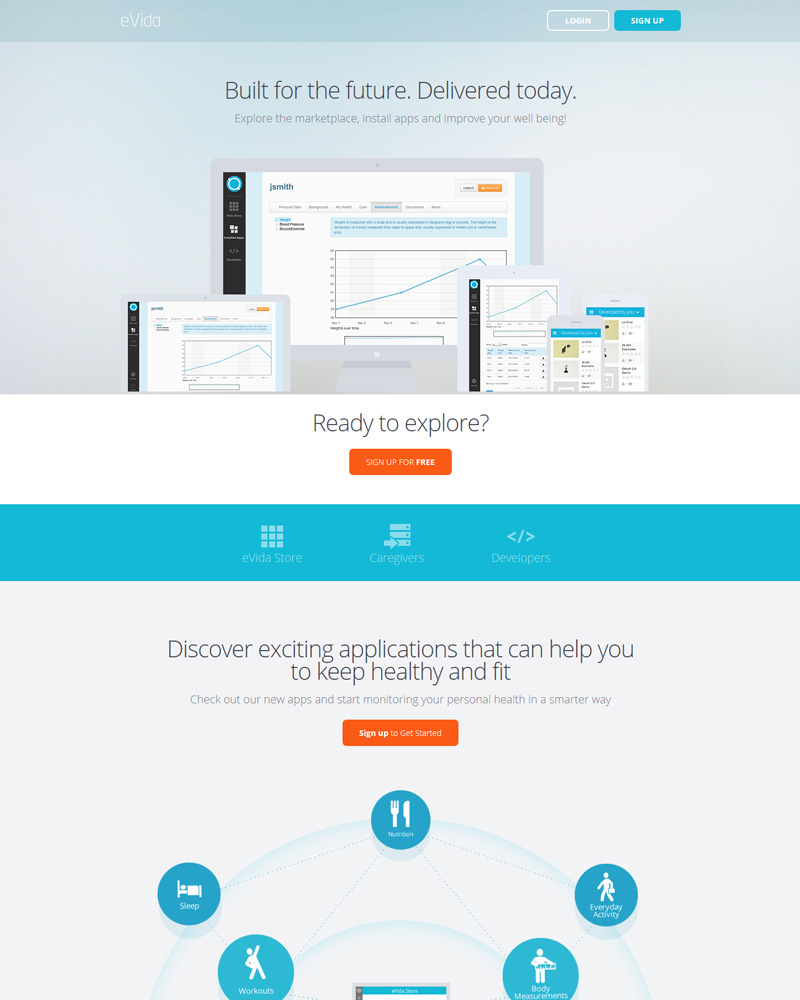 Cost-Effective eHealth & Wellbeing Application Development
Healthcare providers and consumers are increasingly embracing eHealth solutions, which can provide fully personalized healthcare outside the clinical setting. But, how to get there?
The eHealth testbed aims to offer SMEs and midcaps a cost-effective platform for the rapid development of novel AME/SSI applications for healthy ageing and personalized healthcare.
On the other hand, medical staff, for example, will be able to monitor vital parameters from a single access point, without making a long-term investment in equipment that will eventually become obsolete.
The modularity of the platform is what makes it so adaptable to those developing and applying custom specs. Namely, they will be able to choose the most appropriate environment for their medical devices and applications for health, wellbeing and quality of life. Each platform will be further extended with functionalities, so that future developers will have access to the same functionalities and integration possibilities, regardless of their choice.
They can opt for integrated platforms, for example, or to combine some platforms (e.g. MySignals and eVida). When developing their own solutions, they can also choose one of these and combine it with an external platform (e.g. MySignals and an external cloud).
Looking for collaborations in microelectronics-for-health venture?
Access technology testbeds, funding and business support through DIATOMIC.