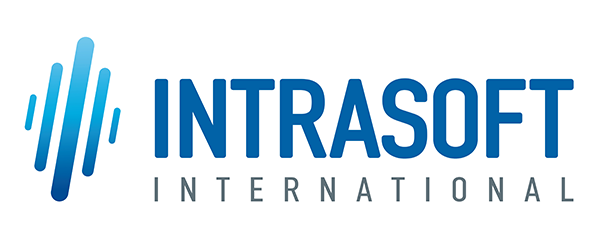 Web: intrasoft-intl.com
Contact Persons:
Dr Raimund Broechler
Raimund.BROECHLER [at sign] intrasoft-intl.com
Mr Konstantinos Thivaios
Kostas.THIVAIOS [at sign] intrasoft-intl.com
Mr Babis Ipektsidis
Babis.IPEKTSIDIS [at sign] intrasoft-intl.com
Mr Yiannis Oikonomidis
Yiannis.OIKONOMIDIS [at sign] intrasoft-intl.com
Ms Dariya Rublova
Dariya.RUBLOVA [at sign] intrasoft-intl.com
About INTRASOFT International
INTRASOFT International is a leading European IT Solutions and Services Group with strong international presence and expertise, offering innovative and added-value solutions of the highest quality to a wide range of international and national public and private organizations. The company employs more than 1,700 highly-skilled professionals located in numerous countries.
More than 500 organizations in over 70 countries worldwide (Institutions and Agencies of the European Union, National Government Organizations, Public Agencies, Financial Institutions, Telecommunication Organizations, and Private Enterprises) have chosen the company's services and solutions to fulfill their business needs.
INTRASOFT International is a subsidiary of the ASE-listed INTRACOM Holdings, one of the largest multinational technology groups in SE Europe, with more than 35 years of experience and possesses a successful track record of delivering very large and complex IT systems, especially for the public sector. Through its continuous investment over the years it has earned a place among the primary IT services suppliers for EU institutions and bodies (Commission, EU Parliament, European Investment Bank etc.), but also among the public sectors of its global markets. Others markets sectors include the banking sector, transportation, telecommunications, and the healthcare sectors.
The Research and Innovation Development (RID) Department at INTRASOFT International works in close collaboration with other INTRASOFT teams, to bring technological and business innovation within the Group. The company continuously monitors new technological trends where RID is dealing with the development and assessment of innovative pre-industrial products and services.
Main role in DIATOMIC
INTRASOFT International is the project coordinator and will be also involved in the Dissemination, Communication and Engagement activities, as well as in the Exploitation activities. In addition, software development, integration and testing activities will be undertaken.